Trio of Auburn coaches visit in-state cornerback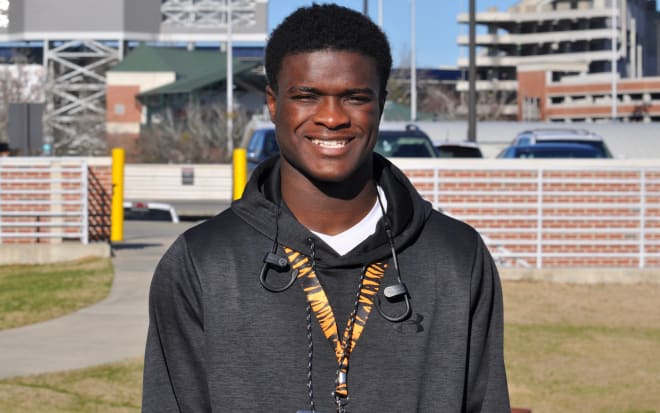 A trio of Auburn coaches visited Roger McCreary on Tuesday, and it included the head coach and defensive coordinator.
Gus Malzahn, Kevin Steele and defensive backs coach Greg Brown all visited McCreary at Williamson High School during the day.
"And then Coach Malzahn and Coach Steele came to my house," McCreary said.
Malzahn and Steele visited with McCreary and the cornerback's mother and stepdad.
"It went good. My mom loved it, and my stepdad did, too," McCreary said. "Coach Malzahn stayed for about 30 minutes and talked about if I played for them how everything would be and stuff."
McCreary, a three-star cornerback from Mobile, has become a top priority for Auburn and others since finishing his senior season with 100 tackles, 14 pass breakups and eight interceptions.
McCreary, a former South Alabama commitment, had planned to visit Tennessee on Friday, but canceled the trip and instead will visit N.C. State. The Wolfpack offered McCreary last week.
McCreary said Auburn and N.C. State are his top two schools. Duke, which also offered last week, is in the mix and could get a visit Feb. 2-4.
"Auburn is still No. 1," McCreary said. "They've been No. 1 since my visit (Jan. 12-14). It's Auburn, N.C. State and Duke."
McCreary hasn't set a date for a commitment, but believes it will be before Signing Day Feb. 7.
"I'm getting close," McCreary said. "It will be before Signing Day, whenever it comes to me."