Tigers face another top NBA prospect
AUBURN | Auburn has already faced the player many project as the No. 1 pick in the 2019 NBA Draft. Saturday, a projected lottery pick will visit Auburn Arena.
The 7th-ranked Tigers host Murray State and talented point guard Ja Morant, who ESPN currently projects as a top 10 overall pick. The 6-foot-3 sophomore is averaging 22.9 points, 6.9 rebounds and 9.6 assists per game.

"This is going to be a good game," junior guard Samir Doughty said. "Murray State in an NCAA Tournament team. We know they have good guard play and have a guard that could potentially be in the NBA. They're a good program. They've lost one game, so we're coming into this game expecting it to be a dog fight.

"We're hungry and we just lost. This should be a good game. We want to play good competition every night so we can expose certain things and get better. We just want to grow and get better as a team."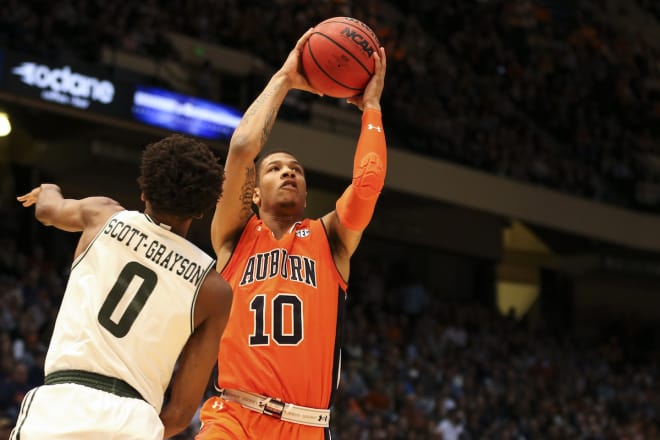 The Racers are off to an 8-1 start including a 22-point win at Middle Tennessee State two weeks ago. Their only loss came at Alabama Nov. 26.
"We try to find teams that win their league. In the OVC it's Belmont or Murray," Auburn coach Bruce Pearl said. "We played Asheville because they won their league the year before. Those are the kinds of teams that we look for in the non-conference.
"So, as a result, Saturday's game is going to be a great challenge as well at home before we get into Christmas break."
Auburn, 9-2, lost to then-No. 1 Duke and projected top pick Zion Williamson at the Maui Invitational last month and at N.C. State Wednesday night. The Tigers have made just 9-of-47 3-pointers (19.1 percent) in the last two games.
"I would say that I think Duke is the best opponent we've played, no criticism to anybody else. I think N.C. State is probably next and Murray would close behind them. That's why I sat down here and said what a great opportunity this week is," Pearl said.
Tip-off is scheduled for 3:30 p.m. CT on SEC Network.