Texas SG has Auburn 'at the top' after official visit
Crosby (Texas) shooting guard PJ Haggerty is looking for a college that feels like home, and found one option in Auburn.
Haggerty, a three-star recruit in the 2022 class, was in Auburn Thursday and Friday on an official visit and left with the Tigers at the top of his list.
"I liked it, how it's a family thing," Haggerty said. "I like the whole community. It's real nice. They are at the top of the list. I really like it there."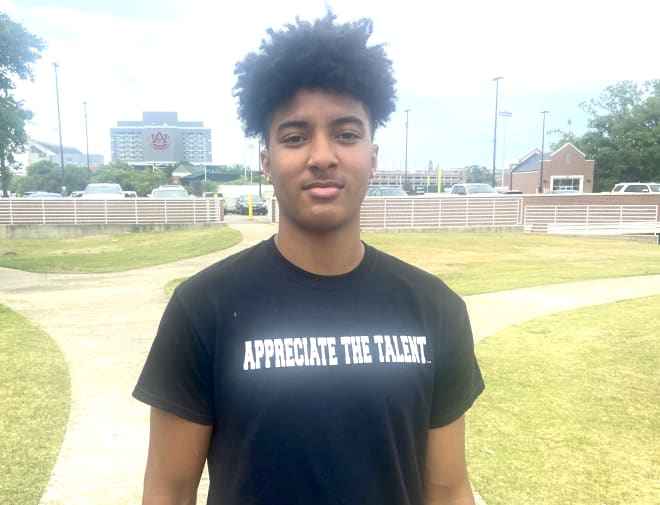 Haggerty arrived in Auburn on Thursday and stayed until Friday morning. He toured the campus, facilities and met with the Auburn coaches, including Bruce Pearl.
"It's a good coaching staff," Haggerty said. "They've got a whole family vibe. It's cool."
Pearl's track record with guards is something that sticks out to Haggerty.
"Coach Pearl has sent a lot of guards to the NBA that I look up to because of the way they play," Haggerty said. "I want to be one of those that go to the NBA."
Haggerty doesn't have any other visits planned at this time, but likely will set some soon. He hopes to make a decision in the summer or fall.
"I'll be committing somewhere soon," he said. "Summertime or fall."