One more visit for Harris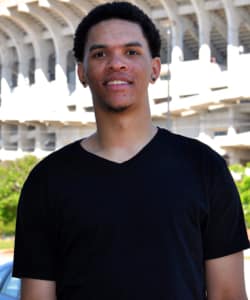 [rl]

Tyler Harris is finished with finals, but not his recruitment.
Harris, the fifth-year transfer from Providence, has scheduled an official visit early next week, a final visit before announcing his final college destination.
"I'm going to Oklahoma State for an official visit on Monday," Harris said. "I'm excited about going there and checking it out."
Harris, 6-foot-9 and 232 pounds, already has taken official visits to Auburn, Georgia Tech and Iowa State. He's also been to UConn and Boston College on unofficial visits, and coaches from Nebraska, VCU and LaSalle have made in-home visits with him.
"I'm still taking my time with my decision, thinking it over each day," Harris said.
Harris hasn't taken a visit since a two-day trip to Auburn last weekend. Since leaving the Plains, he's focused on school, but also found time for a few phone calls, including one Friday from the Tigers.
"I have been talking to the entire staff, and yesterday I talked to Coach Bruce Pearl and Coach Chuck Person," Harris said. "It went good. We had another good talk."
Harris hasn't listed any favorites and doesn't plan to until later next week.
"Everybody is still in it," Harris said. "Once I take my visit to Oklahoma State, I'll be ready to start thinking really hard about my decision."
Harris will have plenty of time. He's finished his coursework for graduation. All left now is a May 17 commencement ceremony.
"I finished all of my exams," Harris said. "I finished the last one today and it feels great. Next I'll visit Oklahoma State and then I'll make my decision soon, sometime before graduation on May 17."
**********
Welp just like that I am done with college !!! Last final completed !! 🎓- Tyler Harris (@Tyler25Harris)
May 9, 2015
**********