Offensive lineman, family members ready for Auburn visit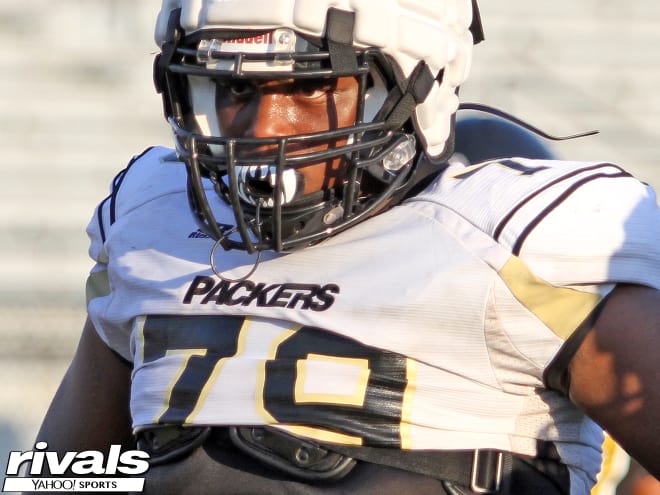 Colquitt County's (Ga.) Kamaar Bell will take his first official visit this weekend as the offensive guard travels to Auburn.
Bell, his mother, grandmother, uncle and sister all are scheduled to arrive in Auburn on Friday and stay until Sunday.
"I'm definitely looking forward to it," Bell said. "I just want to hang out, chill with some of the players and coaches. I went to three games at Auburn during the season, but haven't been since then, so I'm looking forward to getting back."
Bell has been high on Auburn since early in his recruitment and the interest level hasn't changed.

"I like Auburn a lot," Bell said. "They run the same offense, it's close to home and my family really likes Auburn, too."
Bell also has a strong bond with Auburn offensive line coach J.B. Grimes.
"I've been talking to Coach Grimes a lot and I'm ready to see and talk to him again," Bell said. "I really like Coach Grimes. I think he could be one of the coaches that coaches me."
Bell isn't in a rush to announce his college choice. He plans to take other visits and decide on Signing Day (Feb. 6). Bell has three other official visits planned: a mid-week visit to Missouri (Jan. 15-17), Florida State (Jan. 25-27) and UCF (Feb. 1-3). He's also receiving increased interest from Miami, Oregon and Louisville.
Bell will be one of five official visitors in Auburn this weekend. The others include linebacker Octavius Brothers Jr., safety Jammie Robinson, defensive lineman Jamond Gordon and running back Jamious Griffin.