Marsh gets glimpse of future at Auburn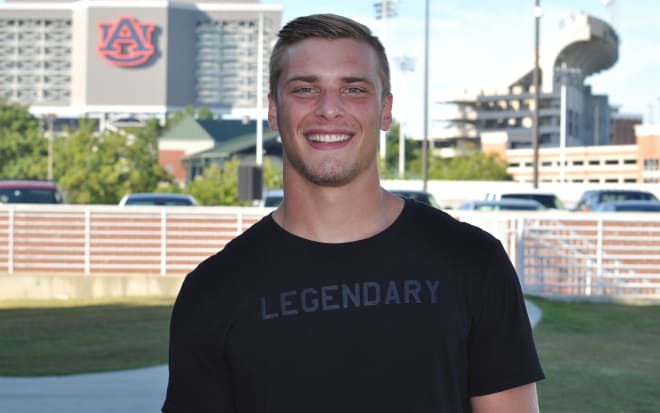 AUBURN | Decatur's Josh Marsh no longer has to wonder what he'll experience during his first practice at Auburn.
Marsh, who committed to Auburn July 22, watched from the sidelines Monday as the Tigers started fall camp.
"I like how fast-paced everything is, and how they get after it," Marsh said. "There isn't a lot of standing around."
Marsh, a standout linebacker for Decatur, could project at the Star position or defensive back at Auburn. His size (6-2, 215) and 4.43-speed makes him versatile.

Marsh also is unselfish. He isn't set on playing a specific position at Auburn.
"I'll play wherever they need me, and be the best I can be wherever they need me," Marsh said. "I just want to get here and play,"
Marsh now plans to expedite his enrollment at Auburn. He previously was scheduled to graduate high school in May, but is working now to a December commencement.
"I'm going to do some after-school or before-school stuff and try and graduate early," Marsh said.
Marsh's commitment to Auburn is solid. It has been since he made it. Nothing, he said, can change it.
"I'm 100 percent," Marsh said. "It's my dream. My recruitment is over. I'm just ready to get here."
Marsh will return to Auburn in the fall before enrolling in the spring.
"I'm going to try and come to all the home games I can," he said.