JUCO TE signs with Auburn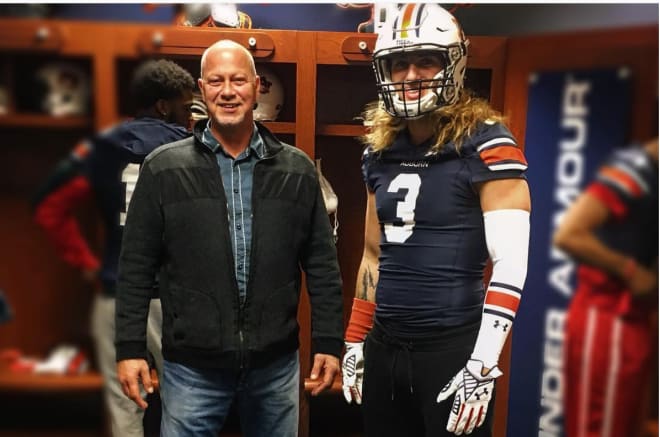 Scottsdale (Ariz.) Community College tight end Sal Cannella will finish his college career at Auburn.
Cannella announced his decision on Twitter, and has signed and sent a National Letter of Intent to the Tigers.
"I feel like Auburn is the best fit for me," Cannella said. "I really like it at Auburn. I really like the coaches and players, and I will be playing in the best conference in the country and going against the best competition in the country."
Cannella chose Auburn over Texas and Maryland. He took an official visit to each of his three finalists, including one to Auburn last Thursday through Saturday. The bond he developed with Auburn's coaches, specifically tight ends coach Scott Fountain, played a big part in his decision.

"I connected with the coaches on a personal level, and not just about football," Cannella said. "I really feel comfortable with them, and believe they have my best interests in mind."
Auburn also offers the chance for early playing time. The Tigers have only one scholarship tight end on the roster in Jalen Harris.
"That was a big factor," Cannella said. "As a junior college guy, you want to go somewhere you can compete and have a chance to play right away. Auburn offers that opportunity, and that was a big thing to me."
Cannella, who stands 6-foot-4 and weighs 228 pounds, had 29 receptions for 443 yards (15.3 avg.) and seven touchdowns in his only season at Scottsdale.
Cannella is the second junior college signee in Auburn's 2017 class. He joins quarterback Jarrett Stidham, who signed with the Tigers Wednesday morning.
Cannella will report to Auburn on Jan. 8 with four years to play three.
"I'm really looking forward to it," Cannella said. "I can't wait."