JUCO DB looks for AU offer after BIG CAT
Isaiah Buggs, Brandon Martin weren't only visitors from Gulf Coast at BIG CAT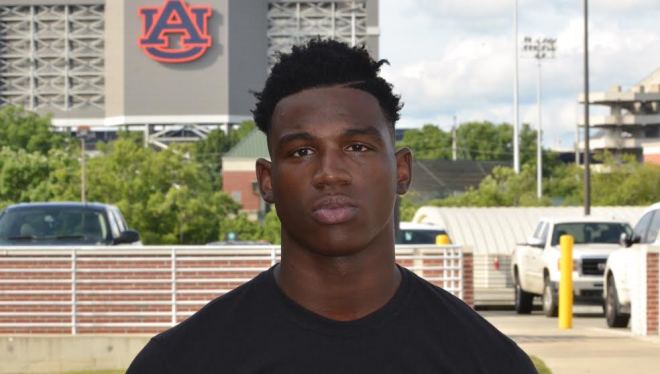 AUBURN | Jay Jay Smith was one of three players from Gulf Coast Community College (Miss.) to attend Auburn's BIG CAT on Saturday, but the only one without an offer from the Tigers.
Smith, who was joined by defensive end Isaiah Buggs and receiver Brandon Martin, believes Auburn could be close to offering.
"The coaches, Coach (Wesley) McGriff, told me some good things about Auburn and all the great people here and the people and players that I'd be around," Smith said. "I feel like they are going to offer. I think they will."
Smith, who is six feet tall and weighs 195 pounds, already claims five offers – West Virginia, Mississippi State, Ole Miss, Memphis and New Mexico State. Should Auburn join the group, the Tigers immediately would be a top contender.
"They'd be in my top three with West Virginia and Mississippi State," Smith said. "Auburn showed me a good time (Saturday)."
It wasn't just the coaches that Smith spent time with during his visit.
"The commits and freshmen really showed me some love," Smith said. "They told me a lot of things that could help me. They told me some really good things. They told me how good it is at Auburn, how the coaches always take the best interests in the players to heart.
"It's like a big family for me and that's what I need."
Smith played in 11 games as a freshman and finished with 18 tackles, including 14 solos. He graduated from Gulfport (Miss.) High in 2015 where he was second-team Class 6A All-State as selected by the Mississippi Association of Coaches. He had 34 receptions, 449 yards, six touchdowns, including two rushing and two on returns as a senior at Gulfport.