In-state WR commits to Auburn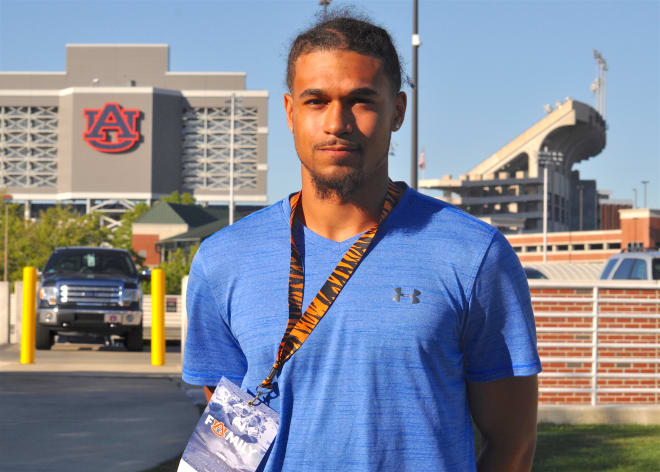 AUBURN | Cordova wide receiver Kolbi Fuqua will sign with Auburn.
Fuqua, who is ranked the No. 14 player in Alabama, announced his commitment to the Tigers on Saturday.
"I love it down here," Fuqua said. "It's family. I love the coaches and how they treat the players. I love the surroundings. It reminds me of home."
Fuqua made his decision after visiting Auburn and watching the Tigers' spring game. It helped that sophomore quarterback Jarrett Stidham completed 16-of-20 passes for 267 yards.
"I love the new quarterback," Fuqua said. "He can throw. He's good. And I like the new offense that Coach (Chip) Lindsey put in. They passed the ball a lot and that is something that I like and enjoy."
Fuqua also cited the Tigers' coaches as playing pivotal roles in his decision.

"The coaches treat me like one of their own already," Fuqua said.
Fuqua grew up an Alabama fan, but his allegiance officially shifted on Saturday. It's now the same as his mother's.
"My mom loves Auburn," Fuqua said.
And so does he.
"I've known for a little while that I really liked it," Fuqua said. "I really like Auburn and feel very good about my commitment."
Fuqua, who stands 6-foot-2 and weighs 210 pounds, had 59 receptions for 1,011 yards (17.1 avg.) and seven touchdowns as a junior.
He is Auburn's fifth commitment in the 2018 class and second of the day. Brooks offensive guard Kameron Stutts committed to Auburn prior to the Tigers' spring game.