Former pro baseball player, 4-star QB sets visits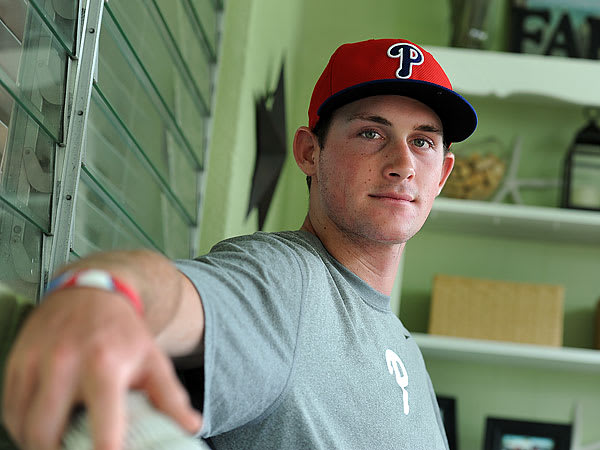 Cord Sandberg will begin his college football career at one of three schools.

The former four-star quarterback, who played six seasons in the Philadelphia Phillies minor league system, has narrowed his options to Auburn, LSU and N.C. State and will take an official visit to each in July.
"I have enjoyed conversations with the coaches at all of those schools," Sandberg said. "I can see myself enjoying going to school for 3-4 years in those towns."
Sandberg has an offer from Auburn and would go on scholarship in January at both N.C. State and LSU. He'll take an official visit to N.C. State July 25-26, Auburn July 26-28 and LSU July 28-29.

"Those are the three schools I want to visit," Sandberg said. "I have definitely enjoyed my conversations with those coaches staffs and I feel good about those situations."
Sandberg, who turns 24 in January, also had offers and interest from UCLA, Florida and UCF, among others. In the end, Sandberg felt his best opportunity was with one of his three finalists.
"Offensively, N.C. State and Auburn are a little more similar as far as the spread (offense), and LSU is maybe working to be more of a spread," Sandberg said. "I feel comfortable with the conversations I've had with all of those guys and what my role would be playing quarterback at all of those schools."
Sandberg signed with Mississippi State in 2013 out of Manatee in Bradenton, Fla. He was ranked the No. 8 dual-threat quarterback in the class and No. 158 in the Rivals250.
Sandberg plans to make his decision after his visits and enroll at the college of his choice in August. He will have five years to play four.