Bryant visits Auburn, will announce decision Tuesday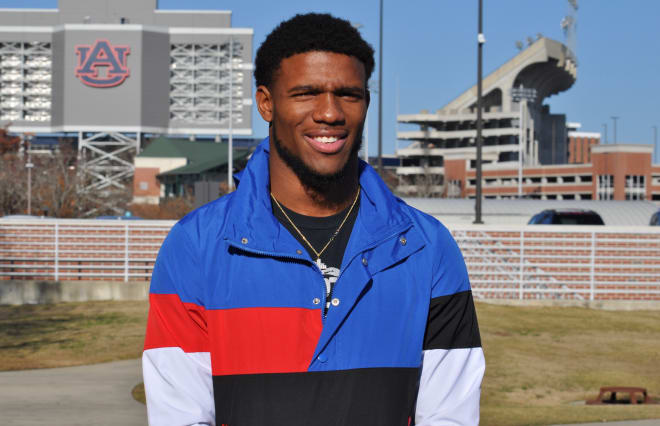 AUBURN | Kelly Bryant took an official visit to Auburn this weekend, his last visit before he announces to which school he will transfer.
Bryant, the former Clemson quarterback, is scheduled to make the announcement on Tuesday after spending the past 48 hours in Auburn.
"It was a great visit, just being around the guys and sitting down and talking with Coach (Gus) Malzahn and all the coaches," Bryant said. "I felt like I can take a lot from this visit."
Bryant spent during his visit with several Auburn players, including his player host, Kam Martin.
"They welcomed me with open arms," Bryant said. "It seems I have known a bunch of those guys for a long time. Just the connections that I built here (during the visit), being able to play with those guys would be huge. I can tell they are hungry to play at a high level, compete at a high level and win at a high level."
Bryant was familiar with Auburn's gameday atmosphere prior to his visit. It didn't hurt that he didn't get to see a game. He experienced it first-hand in 2016 when Clemson beat Auburn, 19-13, inside Jordan-Hare Stadium.

"Auburn has been a program that I have been following since high school, and playing against them here, I already know what the game atmosphere is like," Bryant said. "I know how big football is here."
Bryant now will turn his focus to making his decision. He's considering Auburn, Missouri, Mississippi State, Arkansas and North Carolina.
"Nobody has separated; I haven't narrowed it down," he said. "Everybody is still in it.The relationships with the coaching staff and players are important. And everybody says this is a one-year thing, and it is from an athletic standpoint, but this is a lifetime decision for me. I'm looking for somewhere that I can see myself coming back to, making a living and settling down.
"I'll go back home and sit down with my family and make a pros and cons list. It will be hectic, but we'll pray about it and go from there."
Bryant will announce his decision on Tuesday.
"I don't know what time, but I'm going to be in my bed when I announce," Bryant said.