Bossi: Great start for Auburn basketball recruiting
Rivals national basketball analyst Eric Bossi talks about Auburn's No. 1 recruiting class.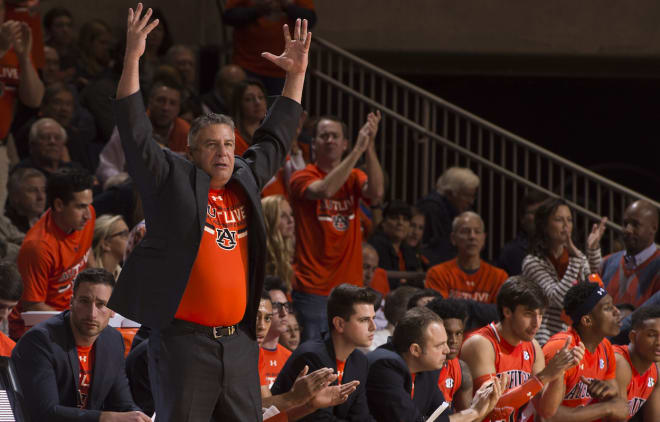 AUBURN | Rivals.com pegged Auburn with the nation's No. 1 2017 basketball recruiting class a month ago. The addition of Chuma Okeke Sunday only strengthens the Tigers' future.
"What a great start to the 2017 class for Auburn," said Eric Bossi, Rivals.com national basketball analyst. "He's another high-level SEC player that I think gives Auburn some versatility. I think he can be a small forward or a smallish power forward depending on how you line things up. He's a very natural scorer, especially from the midrange.
"He rebounds the ball well and he should arrive with some chemistry with his point guard (Davion Mitchell) because they've been playing together the last couple of years on the summer circuit."
Okeke, 6-foot-7 and 240 pounds, is rated a four-star and the nation's 57 prospect. He joins five-star center Austin Wiley, the No. 15 prospect, and four-star Mitchell, the No. 34 prospect, to give the Tigers three commitments within the top 60.
Auburn would like to round out its class with a shooting guard such as Herb Jones or Elias Harden, and possibly another forward or center.
"Someone who can stretch defenses a little bit is certainly a priority right now," Bossi said. "Bigs are always at a premium so you could also see another big man showing up."
Auburn coach Bruce Pearl and his staff signed the nation's No. 20 class in 2016, which included five-star shooting guard Mustapha Heron, and is on track to sign at least a top 10 class this year.
"Getting all these high-level players should translate to high-level winning in the SEC," Bossi said. "Certainly this year you should start seeing a turnaround and I think next year really looms as a big one for Auburn."
Bossi plans to update the Rivals basketball team rankings in the next couple of weeks. The early signing period for basketball begins Nov. 11.