Big Cat puts Auburn on top for 4-star athlete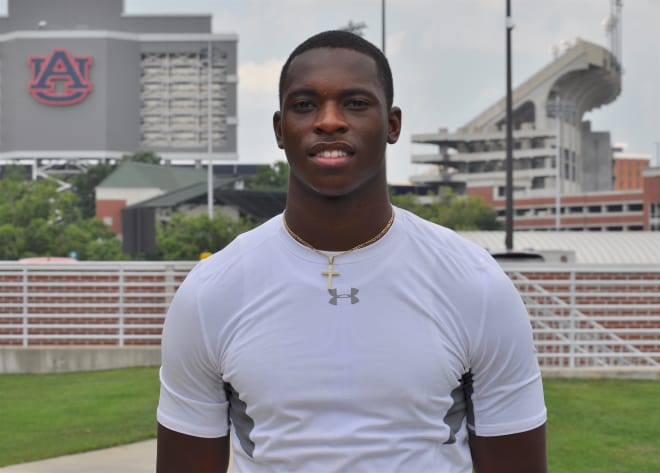 AUBURN | A visit for Big Cat put Auburn on top for four-star athlete Zion Puckett.

Puckett, from Spalding in Griffin, Ga., named Auburn his leader following an overnight visit.
"Auburn is No. 1," Puckett said. "I feel like Auburn is a good fit for me."
Puckett arrived in Auburn on Saturday and was one of 31 recruits to participate in the Tigers' big recruiting event.
"I got a chance to be around top recruits and bond with all the coaches," Puckett said. "I spent a lot of time with the defensive recruits."
There's a reason Puckett was with the defense. Auburn is recruiting him as an athlete.

"But I'm mainly focusing on defense," Puckett said. "They say I'm very versatile, that I could play corner, star and safety."
Position doesn't matter to Puckett.
"I prefer to play anything that will help the team," he said.
Puckett spent time during his visit with former teammate Brodarious Hamm. He ended the visit Sunday with a 1-on-1 meeting with Gus Malzahn.
Puckett left with Auburn on top of Alabama, Ohio State and Tennessee. He plans to visit Tennessee on June 22 and return to Auburn later in the summer.
"I am supposed to come back to Auburn with my family and let my dad see it," Puckett said.
Puckett, who is on pace to graduate in December, is not in a rush to make a commitment.
"My timeframe will probably be sometime in the middle of my season," he said.