Auburn takes lead for JUCO linebacker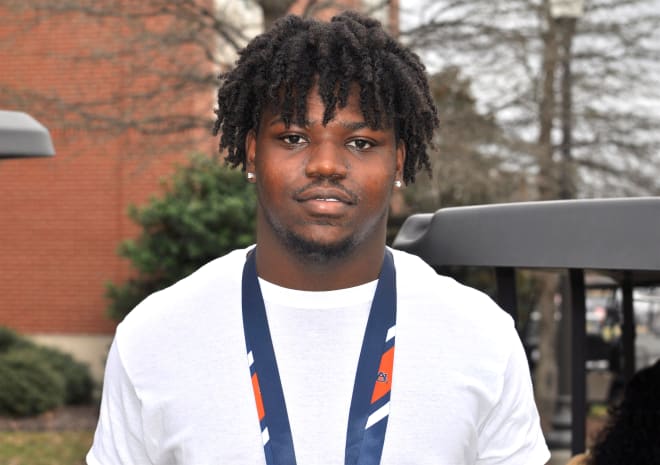 AUBURN | Auburn has moved to the top of the list for junior college linebacker Tyrus Wheat.
Wheat, from Copiah-Lincoln in Wesson, Miss., named the Tigers his leader following a visit on Saturday.
"Auburn would be my top school right now," Wheat said. "It feels like home and they treat people well. It was my first time here and it was nice. My girlfriend, mom and grandma came with me and they treated us well. Everything went good. I liked it."
Wheat spent time with area recruiter Marcus Woodson and linebackers coach Travis Williams.
"Both are recruiting me and both are nice people," Wheat said. "They treated me like I'm their son today."
Wheat, who is 6-foot-2 and 235 pounds, played safety his freshman season at Copiah-Lincoln, but will move to outside linebacker as a sophomore. Outside linebacker is the position Auburn is recruiting him to play.

Wheat, who committed to Missouri out of Amite (La.) High School in 2017 but failed to qualify, has offers from Auburn, South Carolina and Kentucky.
He lists Auburn No. 1 followed by South Carolina.
"It's pretty close (between Auburn and South Carolina)," Wheat said. "I haven't been to South Carolina, but Auburn treated me like I go here already."
Wheat plans to make a commitment by the end of the summer. He will return to Auburn for an official visit in the summer, and also will visit South Carolina June 7-9.
Wheat is on pace to graduate from Copiah-Lincoln in December. He will have three years to play two at his next stop.
In 10 games last season as a freshman, Wheat had 65 total tackles, 37 solos and two interceptions.