4-star RB visits Auburn, builds bond with Horton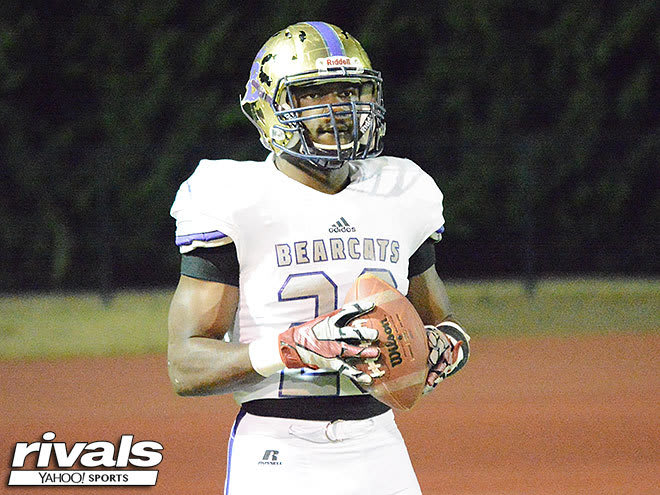 AUBURN | One of the top running backs in the 2018 class visited Auburn on Saturday.
Dameon Pierce, a four-star recruit from Bainbridge, Ga., spent the majority of the visit with running backs coach Tim Horton.
"I was building on my relationship with Coach Horton," Pierce said. "Coach Horton is a great guy. He's a family-oriented guy, a family man who cares about his players. He said he wants to coach me, that I'm a priority for him."
The feeling is mutual, Pierce said, especially after Saturday's visit.
"They always have been in the mix with me," Pierce said. "I love Auburn. It's a running school and they have a great offense. They've had nine 1,000-yard rushers in 10 seasons, so who wouldn't be attracted to that?"
Pierce also sees opportunity at Auburn.

"Coach Horton talked about the depth chart, and how my game reminds him of Tre Mason with how versatile of a back that I am," Pierce said. "He thinks I would fit in the program very well."
Pierce left Auburn without naming any top schools. The former Alabama commitment is in no rush to make another commitment. He does plan to return to Auburn before making a decision, as well as visits to Clemson and South Carolina.
"I'm starting back over, re-evaluating everything," Pierce said. "Hopefully I'll be back to Auburn in the summer, as quickly as I can because today was awesome. Most people say that Auburn is an awesome university and I agree with them. It's nice, very nice. I could see myself fitting in here."