4-star DL hopes to get 'reassurance' from next Auburn visit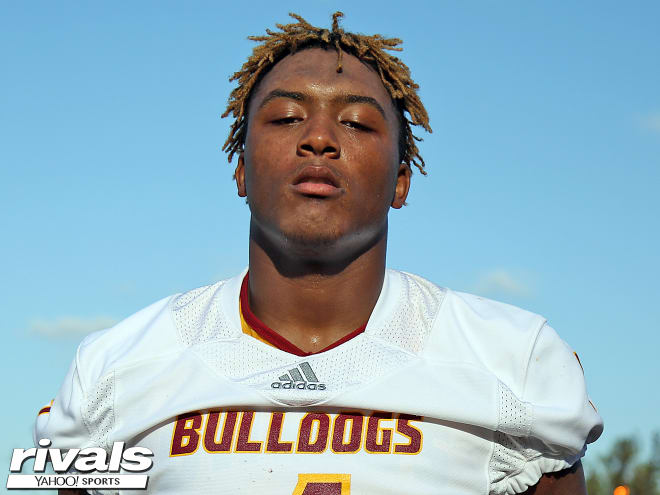 Four-star defensive end Jaren Handy visited Auburn in March and left "very impressed."

Handy wants to confirm those feelings. He wants to be sure of his interest in Auburn, and he'll get the chance when he returns June 2.
"I'll be there and I want to see if I get the same feeling as the first time I visited," Handy said. "It was a real good feeling and I want to get reassurance of it."
Handy, who is from Perry Central in New Augusta, Miss., will be one of many elite recruits in Auburn on June 2, which is the day of the Tigers' annual "Big Cat" event.
Handy won't make the trip to Auburn alone. His friend and fellow four-star defensive line recruit, Charles Moore, also is expected to attend.
"I talked to Charles and he will be there, too," Handy said. "We're both excited to get back to Auburn."
Handy has developed strong relationships with Auburn defensive line coach Rodney Garner and area recruiter/defensive backs coach Marcus Woodson. Handy hopes to strengthen those bonds during the visit.

"I talk to Coach Woodson a lot,' Handy said. "I actually talked to him (Monday). Our relationship just keeps getting better and better."
Handy, a former LSU commitment, doesn't list any top schools. He does hope to narrow his focus in the coming months.
"I'm going to take my time, take some more visits," Handy said. "I don't have any top schools, but I'll probably release them over the summer sometime."
Rivals ranks Handy, who stands 6-foot-5 and weighs 273 pounds, the No. 4 player in Mississippi, the No. 14 strongside defensive end in the country and No. 128 in the Rivals250.