2011 recruiting on similar path as 10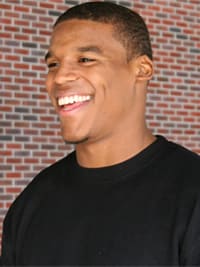 This time last year, the Auburn coaching staff was wrapping up their first spring and summer in the Auburn program, and it was one of the most eventful offseason's in recruiting Auburn had experienced in a while.
The establishment of the Big Cat Weekend sent shockwaves through the recruiting world, making headlines for the creativity, originality, and forward thinking that it displayed. Bringing together top recruits from all over the country in a non-camp, no-pressure type setting, it made Auburn the epicenter for top-notch high school athletes for that one weekend at least.
At the end of July in 2009, Auburn had 12 verbal commitments, including three four-star prospects. Three of those three-star commitments would later get bumped up in the Rivals rankings, two becoming four-star prospects, and one becoming an elite five-star prospect.
The buzz of Big Cat Weekend and the number of quality prospects already committed had Auburn fans on a new found high of excitement and it culminated in the nation's No. 4 class.
So as July of 2010 comes to an end, the Tigers are sitting on 12 verbal commitments once again, identical to last year. Auburn also has two four-star commitments thus far, only one off their pace of last year.
The question is, will the 2011 class continue to rival the 2010 class?
Some of the Tigers top incoming freshmen this year were committed to other schools at this time a year ago as well, proving that verbal commitments these days don't always mean the process is over.
Who will that be this year?
A trio of top-ranked junior college prospects weren't even on Auburn's radar this time last year. All three ended up being important parts of the 2010 signing class as the Tigers will get a starting quarterback and likely a starting offensive tackle from the trio.
It wasn't just prospects committed elsewhere, or off-the-radar prospects that made the 2010 class unpredictable.
Three of Auburn's most highly-recruited signees led the way for a resurgent Tigers class in 2010, and Auburn had to fight until the bitter end to grab their signatures.
The 2011 class isn't any different so far as the Tigers are right in the thick of it with some of the nation's elite prospects.
A trio of that caliber could give the Tigers the top defensive back class in the country.
Will Auburn finish with back-to-back top-five recruiting classes? It's very possible, but the foundation has to be built first. Just like last year at this time, names such as Newton, Gayden, and Lemonier seemed like long shots, if shots at all, for Auburn, and there are certainly more to come in 2011.
Sitting on the identical number of commitments, and with many top prospects continuing to have heavy interest in Auburn, the Tigers' recruiting appears to be on a similar track as 2010.
A track that last year led to the highest rated Auburn recruiting class in the history of Rivals.