Auburn visit impresses 4-star defensive end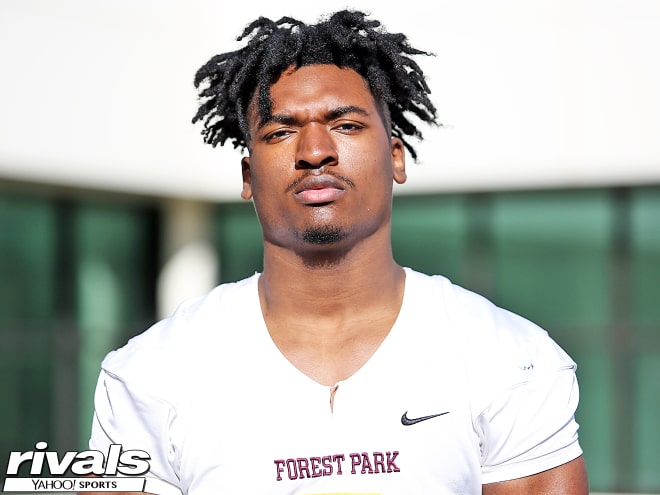 AUBURN | Four-star defensive end Justin Eboigbe visited Auburn on Sunday.
Eboigbe, from Forest Park, Ga., and his mother spent a half-day learning as much as they could about the Tigers.
"It went real good," Eboigbe said. "They showed me around campus, the dorms and the facilities. It was my first time visiting Auburn and I liked it. It answered a lot of my questions and it made me feel like it could be a place I could call home."
Eboigbe met with Auburn defensive line coach Rodney Garner. The two had developed a bond that they were able to strengthen during the visit.
"Coach Garner has stayed in contact with me, and I spent a lot of time with him during my visit," Eboigbe said. "He's real cool, a laid-back person who is going to push you. I like that he talks more about academics than stuff on the field."
Eboigbe isn't in a rush to make his college decision. He plans to visit more colleges and make at least one more trip to Auburn.

"I'll be back," Eboigbe said. "They are one of my top teams. The schools I have visited so far are the ones at the top."
Eboigbe has visited Auburn, Georgia, Tennessee, Georgia Tech and Mississippi State. He plans to visit Florida, Florida State, Miami and Alabama, among others.
"Over time and after I visit more schools, I'll start to get a feel for where I am comfortable," Eboigbe said.