Auburn in top 5 for in-state DL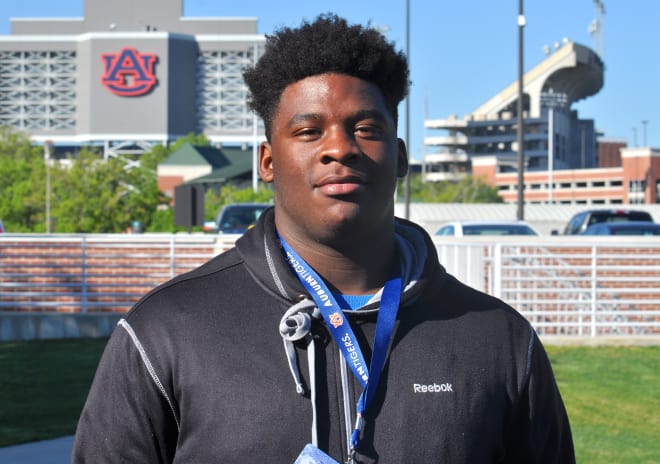 Auburn is among the favorites for Jackson-Olin defensive lineman Coynis Miller.
The four-star recruit released his top five schools Thursday morning, which included Auburn, Alabama, Florida, Louisville and Oregon.
Auburn making the cut shouldn't come as a surprise.
Miller has visited Auburn several times, including most recently for the Tigers' Big Cat event June 3. He's also developed a strong bond with defensive line coach Rodney Garner, and is close friends and former teammates with Auburn freshman linebacker Tadarian Moultry.
"It's like family," Miller said after Big Cat. "It's laid back."
Miller's first season at Auburn wouldn't be laid back, though. Garner already has informed the defensive tackle to be ready to play as a freshman should he sign with Auburn.

"That's a big thing," Miller said. "I'm looking to play early."
Miller could make an early commitment. He at least hopes to, although only if he's certain of his decision.
"I talked to my coach (Tim Vakakes) and some more people about committing before the season," Miller said. "My coach just told me to take my time with it. If I'm ready, then I've got his support and I can go ahead and do it. He told me he wants me to take my time with it and make sure I pick the right school."
Rivals ranks Miller, who is listed at 6-foot-3 and 295 pounds, the No. 11 strongside defensive end in the 2018 class and No. 207 in the Rivals250.