Brahms already flying high at Auburn
AUBURN | Nick Brahms is expected to be grounded during spring practice but the offensive line signee is already flying high at Auburn.
Brahms, who enrolled in January out of Navarre (Fla.) High, is studying aviation management.
"About six times I have flown. I love it," Brahms said. "It was pretty exhilarating the first time flying up there and seeing everything. I saw the stadium from the air and that was cool."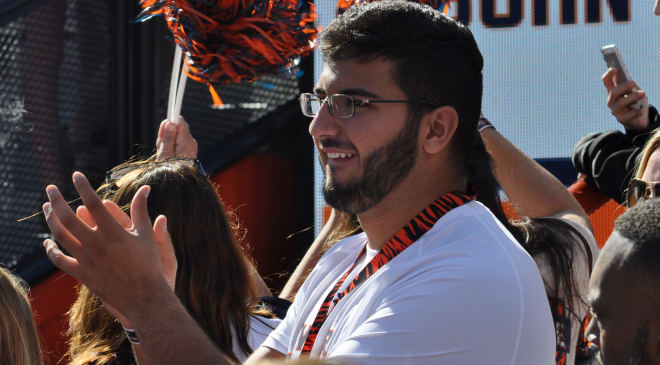 Brahms, 6-foot-4 and 280 pounds, suffered a broken leg during preseason practice last August. He's continued his rehab since arriving at Auburn but is not expected to be cleared for full contact for a few more months.
"I think he'll be ready to go in the summer," Auburn coach Gus Malzahn said.
When Brahms does return, Auburn will get a physical offensive guard or center that showed a knack for finishing blocks.
"Very tough-type guy that brings a physical presence. I think he has a chance to be a very good player," Malzahn said.
Brahms, the son of an airline pilot, finished high school with a GPA above 4.0, but has a bit of a nasty streak on the field.
"I would say I'm physical," Brahms said. "I think I have fast feet and I use that to my advantage. I would say I'm pretty strong in the weight room so that correlates as well too."
Auburn begins spring practice Feb. 28.