{{ timeAgo('2023-01-21 14:52:03 -0600') }}
football
Edit
Auburn 'the best visit I've ever been on' for 2025 RB
Alvin Henderson's been on his fair share of visits.
None of them quite compare to his last visit to Auburn.
Henderson, the No. 2 running back in the 2025 class and No. 24 player nationally was back in Auburn for the first time since April Saturday. The visit could not have gone better as the Tigers made quite the impression on him.
"Man, to be real, by far probably the best visit I've ever been on out of every visit I've took," Henderson said.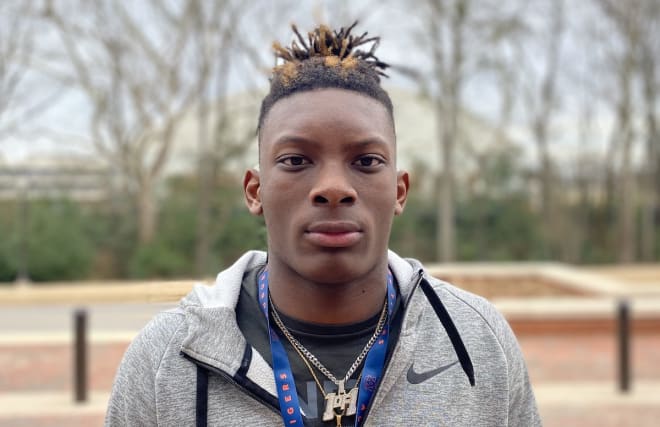 While on his visit, Henderson caught up with running backs coach Carnell Williams and met with head coach Hugh Freeze.
"The things they broke down to me and how they made me feel," Henderson said of what stuck out to him. "Every coach I've talked to, no coach made me feel like that ever, out of all the visits I took."
Freeze and Henderson spent about 30 minutes talking, as the head coach reiterated to the running back that Auburn holds him at a high priority.
"It means a lot because I never really knew who Coach Hugh Freeze was," Henderson said. "Especially with him breaking down to me. I never knew he beat Coach [Nick] Saban and everything he told me. I could understand everything he was saying. He was just telling me make sure I keep them on the radar cause he's a top guy."
A visit to Florida State could happen next week, as the Seminoles keep in regular contact with him. Clemson, Miami and Georgia are some other programs keeping an early eye on Henderson as well.
It's just a matter of time before he returns to Auburn.
"I'm gonna come back here whenever Coach Cadillac tells me he wants me up here," Henderson said. "I'm gonna come back here for sure."