{{ timeAgo('2022-09-19 19:03:30 -0500') }}
football
Edit
Auburn lands offensive line commit
It's now two commits in as many days for Auburn.
Sunday, it was defensive lineman Jamarrion Harkless. Monday evening, it was 3-star offensive lineman Gernorris Wilson.
"The family environment. It just feels different," said Wilson on what separates Auburn. "There's no place like it. I can't really pinpoint it. Having been around it … this is where I want to be."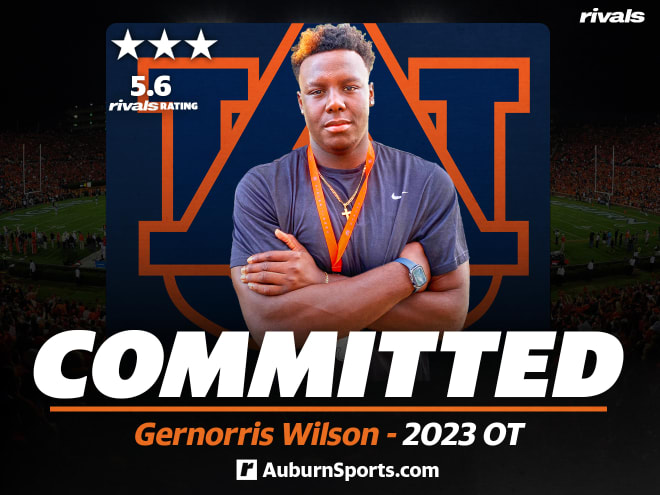 Wilson took an official visit to Auburn this weekend and noted that it was between the Tigers and North Carolina, although he was leaning toward Auburn. He made it official Monday evening via Twitter.
He is the second offensive lineman to join Auburn's 2023 class, alongside center Bradyn Joiner. He can play at offensive tackle or guard and is looking to make an immediate impact upon arrival to the Plains.
The Lakeland, Fla., native is listed at 6-foot-5 and 280 pounds and is the Tigers' 10th commitment in their 2023 class.