Mr. Georgia Basketball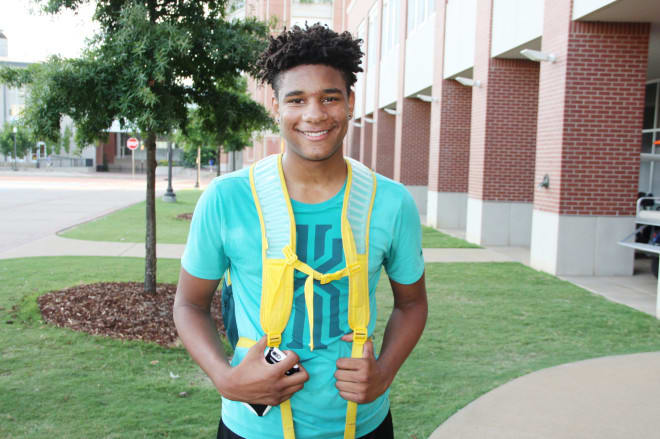 Auburn basketball signee Chuma Okeke was the best player in the talent-rich state of Georgia this year, according to the Atlanta Tipoff Club.
The ATC on Friday named Okeke Mr. Georgia Basketball after a senior season in which he averaged 24 points and 15 rebounds per game for Westlake.
Okeke won the award over Duke five-star signee Wendell Carter Jr. and Alabama five-star signee Collin Sexton.
Okeke already had been named Georgia's Class 7A Player of the Year and Rebounder of the Year by Hoopseen.com, and Mr. Basketball, 7A Player of the Year, Best Rebounder and first-team all-state by sandysspiel.com.
Westlake finished the season 18-11 overall and 9-1 in region play. In addition to his 24 points and 15 rebounds per game, Okeke averaged 3.1 assists, 2.4 steals and a blocked shot, according to Maxpreps.com.
Okeke's best games came against Sexton and Pebblebrook. He scored a season-high 40 points and had 28 rebounds in a 80-78 overtime win in January, and then had 36 points, 28 rebounds, five assists and four steals in Westlake's second win over Pebblebrook, 85-76, in February.
Okeke scored 30 or more points in five games, finished with 19 double-doubles and shot 69 percent from the free-throw line, according to Maxpreps.com.