Martin plans 4 official visits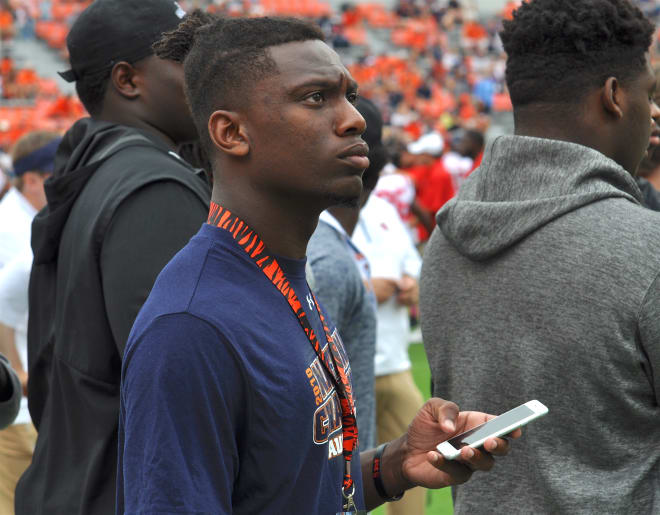 Austin running back Asa Martin plans to enroll at Auburn in January, but will take at least four official visits before doing so.
Martin, the No. 7 running back in the 2018 class, will visit Auburn, Clemson, Alabama and Florida Atlantic.
"It will take a lot to change my mind," Martin said of his commitment to Auburn. "But I am going to take my visits."
Martin committed to Auburn in August, choosing the Tigers over Alabama and Clemson.

Martin's first official visit will be to Clemson Nov. 17-19. He'll then be in Auburn on an official visit the following weekend for the Iron Bowl. Martin will visit both Florida Atlantic and Alabama in December.
"My Alabama visit will be in December sometime after the state championship," Martin said.
The official visit to Alabama will be the four-star recruit's third trip to Tuscaloosa since the start of the season. Martin was at Alabama on Saturday for the Tide's big win over Tennessee.
"It went pretty good," Martin said. "That was my second visit there this season and it was nice to be back on campus again. My dad and my teammate went with me. We went to the game and then hung around with some players after the game and spent the night."
Martin watched Auburn's 52-20 win over Arkansas on television.
"They looked good," Martin said. "It was a nice way to bounce back (from the LSU loss)."
Auburn running backs coach Tim Horton is scheduled to make an evaluation visit to see Martin on Friday as unbeaten Austin hosts Athens. Martin will be back in Auburn for an unofficial visit Nov. 11 for the Georgia game.
Martin has rushed for more than 1,400 yards and scored 19 rushing touchdowns, leading Austin to a perfect 8-0 record, a No. 1 ranking and the Class 6A, Region 8 championship.
Rivals ranks Martin the No. 2 overall player in the state and No. 128 in the Rivals250.