ADOB: Why the Pearl extension means more than numbers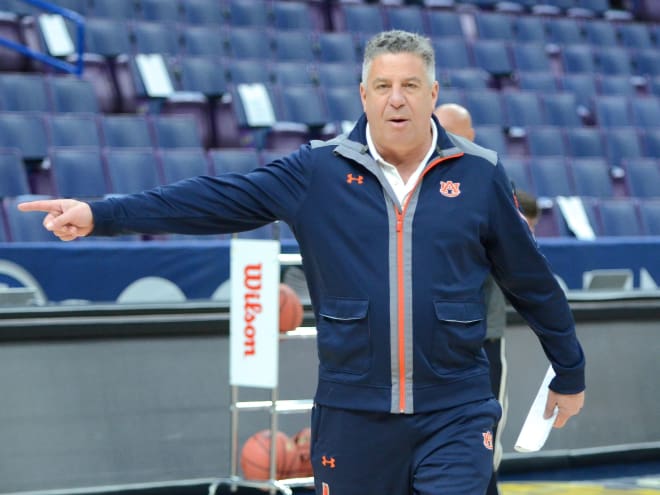 The craziest nine months in Auburn basketball history took another dramatic step Monday when university leadership and head coach Bruce Pearl formally agreed to a four-year contract extension.
Big deal? This may be the biggest deal of them all.
The Tigers' remarkably successful season on the court, which culminated in a regular-season SEC title and the program's first trip to the NCAA Tournament since 2003, always had a bittersweet taste. And not just because of how things ended against Clemson in San Diego. Or because of the emotional paralysis every Auburn supporter felt when Anfernee McLemore crumpled at South Carolina a month earlier.
No, the specter of Chuck Person invaded and affected everything beginning with his arrest on federal corruption and bribery charges in September. The accusations were ugly — Auburn's associate head coach allegedly paid to steer two of Auburn's best players to leave school and sign with an agent for whom Person personally vouched. It's perhaps the ultimate breach of trust for a college coach. It's surely an NCAA violation of some kind. The Department of Justice also considers it a crime.
That was the backdrop for what became the most successful season of Auburn basketball in nearly a generation. The sadness and the anger and the confusion and the idea that Auburn simply cannot get out of Auburn's way — almost all of that was wiped clean by two months of runaway success against the Southeastern Conference hoops establishment.

That success now has wiped clean Pearl's reputation as well.
Auburn — meaning president Steven Leath and, to a lesser degree, new athletic director Allen Greene — was reticent about offering substantive rewards for the Tigers' remarkable season. The reason? Chuck Person. The university's own internal investigation long ago concluded and found no evidence of tangible malfeasance on the part of Pearl or any current staffers. Yet knowledgeable observers knew the Department of Justice was preparing a revamped indictment against Person. That document could have included new charges and introduced new evidence linking current Auburn staffers to the situation.
It didn't. That superseding indictment was filed last week in New York.
Once Auburn received that final affirmation of Pearl's lack of involvement, it finally felt comfortable to offer him an extension and a raise. For Pearl, however, the greatest value of this revamped contract has nothing to do with salary or guaranteed money or five years of fruitful affiliation.
When he signed on the dotted line this time, Pearl's past sins were forgiven. Auburn reviewed everything, canvassed everybody, and decided he deserved at least five more years at the helm.
That's a strong statement — and it's one Auburn didn't take lightly.